Focus Group – Perth WA
Date: 6 March 2019 9:30 AM – 11:30 AM
Location: TBC
MEMBERS ONLY Q & A Focus Group – PERTH WA
"Sharing business challenges with a support group in a safe environment"
Join BWA Premium Member Susan Lam and bring your challenges to the table.
Susan is one of the owners and Director of Mi Casa Property Boutique.  Her experience will be shared amongst the group and you will have the opportunity to be involved in supporting each other for a powerful 2 hours of problem-solving.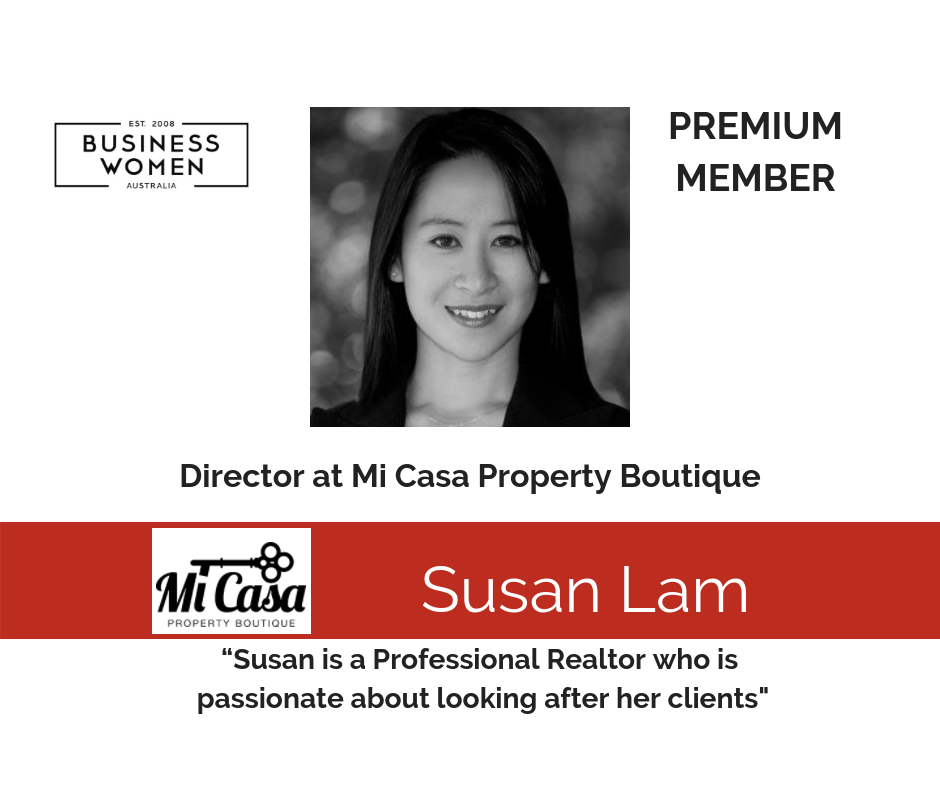 The morning session will be about
problem-solving
connection
open discussions
networking
Chatham house rules apply so if you have a challenge, problem or opportunity that you would like this peer-to-peer collective to discuss and help you out with, book your spot at the boardroom table today.
Business Women Australia is focused on four areas of development;
Leadership
Business Improvement
Personal Growth
Influence and Profile