Bunbury BWA Circle: Business Growth Strategies
Date: 28 March 2019 9:30 AM – 11:30 AM
Location: Mojos, Victoria Street, Bunbury
Are you frustrated with not reaching your business growth targets?
Join Business Women Australia members and guests for an interactive session with Bunbury business advisor and accountant,
Lola Arnold
, and RSM Senior Accountant Sharon Peacock.
As businesses develop, issues and needs naturally become more complex. At each stage of business growth, owners and managers should assess the support and structures they have in place and consider if they are appropriate for where they want to take the business. From an accounting perspective there are key stages each business will go through; the early phase where compliance is key, through to scaling and focusing on growth and profit strategies.
Tap into the insights of Lola and Sharon on how to take your business to the next level while maximising value.
Here is the perfect opportunity to benefit from the knowledge of experienced business advisors, owners and managers. Places are limited so book your seat at this boardroom event, kindly hosted by RSM Bunbury, who have been supporting Bunbury business for over 80 years. RSM are specialists in small business tax and advice from starting to succession planning.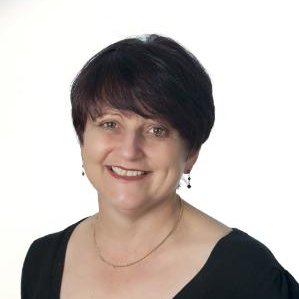 Lola Arnold, Senior Accountant, RSM Bunbury – Business Advisory Services
Lola is a Member of Business Women Australia, senior accountant with RSM and a respected Bunbury business advisor. She commenced working with RSM in February 2005 after completing her Bachelor of Business at the Bunbury campus of Edith Cowan University. Her initial role was the auditing of trust accounts for South West solicitors, settlement agents and real estate agents. Since then she has worked in the business solutions division and has also gained experience in self-managed superannuation funds. Lola's prior working experience includes 13 years with the WA government as well as 7 years in the banking sector. In addition to her active involvement with BWA, Lola is a Member, Certified Practicing Accountants of Australia and Treasurer/board member of Zonta Club of Bunbury.
Business Women Australia (BWA)
BWA provides opportunities to connect, develop great contacts, friendships and support. Our professional development programme focuses on business growth, personal development and leadership. Networking with like-minded women is a great way to make long-term relationships and build your reputation. Our dynamic network is an excellent source of new perspectives, experience and ideas. We share our challenges and goals providing each other with valuable support.
Any questions? Contact Bunbury BWA Circle, Cathy Smith, Director of CATCO Enterprises
☎
+0409489464
MORE BUNBURY BWA DATES FOR 2019
Thursday 28th March 9.30am – 11.30am – Boardroom Banter hosted by Lola Arnold and the RSM team.
Friday 12th April – Gourmet Tour (register your interest to Cathy – further details to be confirmed)
Thursday 23rd May 9.30am – 11.30am – would you like to host this or future events at your business? Let Cathy know.
Thursday 27th June 9.30am – 11.30am
Thursday 25th July 9.30am – 11.30am
Thursday 22nd August 9.30am – 11.30am
Thursday 26th September 9.30am – 11.30am
Thursday 21st November 9.30am – 11.30am (Fundraiser details to be confirmed)